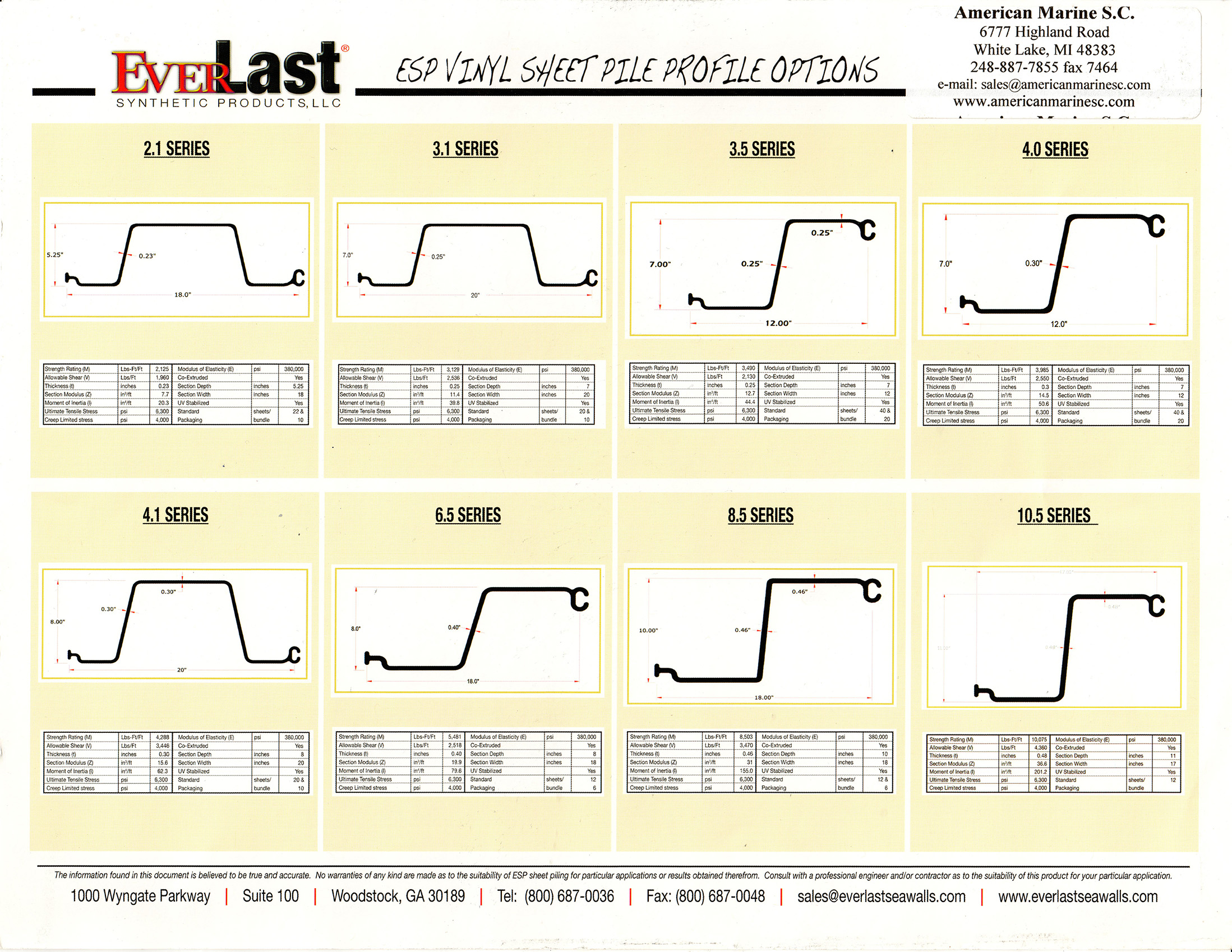 Vinyl sheet piling is quickly becoming the most popular product to use for construction of bulkheads and seawalls.
Materials like wood and concrete have been widely used in the past, but the use of these traditional materials is becoming virtually obsolete. With the advent of vinyl sheet piling, homeowners with oceanfront or lakefront property can now rely on the newest manufacturing technology to receive the best product on the market today.

Cost Efficiency:
Vinyl is a better value. The real measure of this is not just the comparison of costs for the initial installation; you also need to figure in the costs over the long term. Since vinyl sheet piling lasts much longer than more traditional materials, the cost of repairs and replacement is delayed.In fact, should you ever decide to sell, your buyer can rest in the assurance that the seawall will last a very long time. That's an added value to your property.
These are examples of what happens when your seawalls are constructed with materials that are not as durable and will fail significantly sooner than our state-of-the-art solutions.

Better Warranty:
With all of the advantages listed above, it only makes sense that vinyl sheet piling comes with a full 50 year manufacturer's warranty. This starts from the date of purchase.We know vinyl will last a long time, so we back that up with a fantastic warranty. You can purchase our seawall products and have them installed by a certified dealer, and rest assured that your new seawall is covered by our lengthy warranty period.As mentioned above, wood is now obviously obsolete. The same can now be said for aluminum, steel and concrete; each is now overshadowed by the many advantages of vinyl.